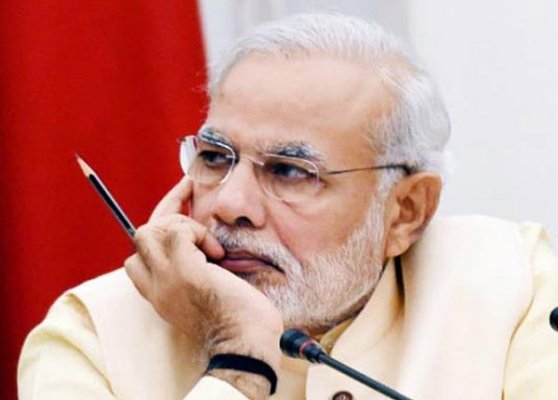 Prime Minister Narendra Modi decided to observe God Governance Day in his constituency Varanasi. Today is a special day for the ruling party as it is not only Christmas but also the birthday of former Prime Minister Atal Behari Vajpayee. He is remembered by the people of the country as a role model of good governance. Prime Minister first went to inspect the progress of cleanliness drive he had initiated at Assi Ghat on River Ganga on 8 November 2014. Addressing the gathering of people who had assembled there, PM Modi said that he had promised the people to clean up the  ghat when he came in November. He thanked the civic body and the government of UP to have taken the program seriously. He said that the result of this cleanliness drive is there for everyone to see as Assi Ghat is today much cleaner than earlier.
Modi nominated a new set of people and institutions to join Clean India Mission
Speaking on the occasion, the Prime Minister said that he has received tremendous support of the people of the country for his Swachh Bharat Mission. Overwhelmed by the response of the people, he took opportunity to nominate more people to come forward and be a part of this cleanliness drive. He mentioned the names of P B Acharya (Nagaland Governor), Saurav Ganguly (cricketer), Kapil Sharma (comedian), Aroon Purie (politician), Sonal Mansingh (dancer), Dr. Kiran Bedi, ICAI, and the Mumbai dabbawalas to become a part of this drive.
He heaped lavish praise on Madan Mohan Malviya and Atal Behari Vajpayee
Modi did not forget the occasion of Christmas and extended his heartiest greetings to all the people of the country on the birthday of Jesus Christ. He also paid respect to eminent personalities who have just been conferred the highest civilian award of the country, Bharat Ratna. He also greeted former Prime Minister Atal Behari Vajpayee on his 90th birthday.
Stressed the importance of good quality educaiton
Later in the day, Modi went to Banaras Hindu University and paid floral tributes at the statue of Mahamana Madan Mohan Malviya. He addressed a large gathering of the people there. He said that 21st century is the century of knowledge and India, by virtue of having a very large young population, has a big role to play in this century. He said that our education system needs total revamp as we cannot produce robots holding high degrees. Emphasis in our education system should be on overall personality development of the students. He expressed his disappointment at the standard of education in India at present by saying that there is a great interest that people around the world are showing in India at the moment but Indians are not ready to grab this opportunity. "My experience of six months as Prime Minister says that the whole world is looking at India with expectations. But we are not ready. The world is ready but we are not ready,'' he said.
Paying lavish tributes to the efforts of Madan Mohan Malviya as a teacher and the founder of BHU, Prime Minister Modi launched a mission for producing world class teachers in India. He said that there is a great demand for high quality teachers across the world and India must take this opportunity by producing good quality teachers in lakhs. He said that there should be a 5 year integrated course after 10+2 for all those aspiring to become teachers. "If we can train such people, we can give good teachers to the world,'' he said.
About Sanjay Tandon
Sanjay Tandon is a graduate engineer from IIT Varanasi. He has been writing as a freelancer for many years. He loves to write on various niches. He is passionate about politics and economy and spends his free time watching news channels. He is also an expert on relationships.