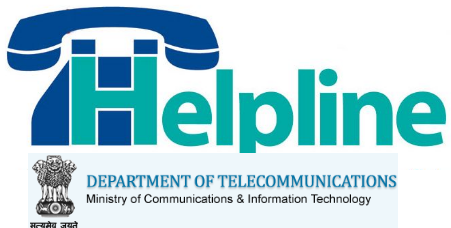 Ministry of Consumer Affairs has launched a scheme to set up Grahak Suvidha Kendras or help lines for the consumers all across the country. This is one more step in the direction of Good Governance and something that is in practice for a long time in developed countries in the western world. There will be a National Consumer Helpline in addition to State Consumer Help lines that are already working n 30 states of the country. These state consumer help lines will be brought under a portal called National Resource Centre Knowledge Resource Management Portal that will function under the auspices of Indian Institute of Public Administration. IIPA will serve as the nodal agency for these state help lines as it will not only train the counselors but also coordinate the activities of various state consumer help lines. IIPA will also serve as a common knowledge source to tackle frequently encountered queries and problems.

Centers would be made in the following cities in different parts of India
Government is making concerted efforts to provide a common IT platform and also to develop a mechanism to have a toll free number to listen to the grievances of the consumers and to solve their problems. The Department of Consumer Affairs has sought help from voluntary organizations to come forward and provide help in running consumer help line centers in different parts of India.
| | |
| --- | --- |
| Area | City |
| North | Lucknow/Chandigarh |
| South | Bangalore/Chennai/Hyderabad |
| West | Jaipur/Ahmadabad/Pune |
| East | Bhubaneswar/Patna/Kolkata |
| North East | Guwahati/Shillong |
| Central | Raipur/Bhopal |
| National Capital | New Delhi |
The centers proposed in these cities will serve as a one stop solution for looking after consumer grievances and provide a broad range of services to the consumers.
Consumers will receive counseling on redressal of their grievances and they will also receive help in getting to the appropriate forum to register their complaints
These centers will take up complaints from the consumers on behalf of the government of India and will be authorized to talk to respective manufacturers, companies, and service providers.
Apart from these centers serving as consumer help lines, central government has many more programs up its sleeve to empower consumers. Government is planning to constitute an inter ministerial group to plan and advocate policies in 7 important sectors like health, housing, food, agriculture, transport, financial services, and consumer products. This group will hold discussions on formulating quality standards and enforcing them on food, water, and garbage disposal. This will be in line with drives adopted by the government such as Swachh Bharat and Make in India. This group will also look to include more and more products and services under mandatory quality standards.
Government is also planning to curb the practice of misleading advertisements by constituting an inter-ministerial committee. This committee will ask all state governments to initiate actions against manufacturers resorting to false and misleading advertisements to attract more customers. This initiative by the government is expected to prevent exploitation of consumers.  Government will also
About Sanjay Tandon
Sanjay Tandon is a graduate engineer from IIT Varanasi. He has been writing as a freelancer for many years. He loves to write on various niches. He is passionate about politics and economy and spends his free time watching news channels. He is also an expert on relationships.