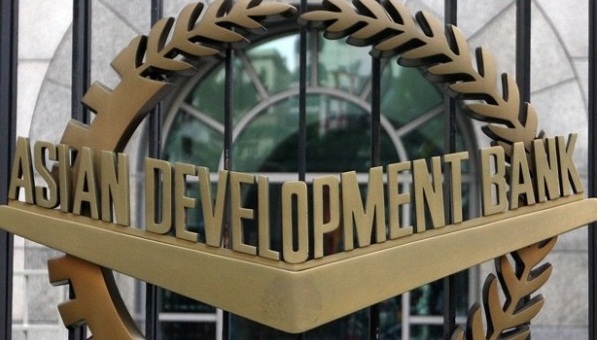 Central Government and Asian Development Bank today signed an agreement for loan of $75million as well as a grant of $1.8 million. This money will be used to improve the condition of water resource management in 3 areas of Karnataka that lie in Upper Tungabhadra basin.  This loan from ADB is a soft loan with duration of 25 years with an additional 5 year grace period. The first installment of money disbursed by ADB under this loan arrangement will be used to improve the quality of water supply in these areas of Karnataka. This money will be used to expand and upgrade the infrastructure in place for sanitation and water supply. Government would use this money to improve the quality of water resource management, its monitoring and its supply to the people living in the towns of Haribar, Davanagree, and Bydagi.
The loan agreement was signed by Shri Tarun Baja and Shri Rajeev Singh. Tarun Bajaj is Joint Secretary in the Department of Economic Affairs under Finance Ministry while Rajeev Singh is the chief of India Resident Mission of the ADB. The agreement was also signed by Mr. D Chandrashekariah, Joint Director (Planning), Urban Development Department of the state of Karnataka and Mr. Darpan Jain, who is the Managing Director of KUIDFC.
Mr. Bajaj expressed his happiness on this loan agreement saying that the money would help in increasing the capacity of water treatment by 15000m3/day. It will also help in strengthening and upgrading the existing network of water pipelines spread over an area of 1000km. He added that sewage treatment capacity would also go up by 48000m3 per day. This will not only lead to better water efficiency but will also help in protecting the environment.
Shri Rajeev Singh also spoke on this occasion. He said that Karnataka Integrated Urban Water Management Investment Program will be the first of its kind and it will pave the way for such initiatives in future. This program will create Urban Local Bodies Incentive Fund to help in implementation of reforms. This program is output based and its success will serve as a launching pad for many such programs in near future.
This massive investment by the ADB in urban areas of Karnataka has the objective of improving the condition of water resource management. The money would help in ensuring high quality water supply besides improving sanitation conditions in the infrastructure. It will also help and encourage other civic bodies involved in water management to improve their efficiency and productivity. This program has the aim to protect fragile environments that are affected because of degradation of water resources.
About Sanjay Tandon
Sanjay Tandon is a graduate engineer from IIT Varanasi. He has been writing as a freelancer for many years. He loves to write on various niches. He is passionate about politics and economy and spends his free time watching news channels. He is also an expert on relationships.