Mr. Rana Kapoor, MD & CEO of Yes Bank, has become the first recipient of C Rangarajan Award for Excellence in Banking. In a glittering ceremony organized during the 38th SKOCH Summit, Rana Kapoor was honored by Sri M Venkaiah Naidu, Minister for Urban Development, Housing & Urban Poverty Alleviation, and Parliamentary Affairs. This award has been instituted by SKOCH to honor eminent personalities in the world of banking to promote high standards of banking in the country. The theme of this summit was Resurgent India, Competitive India.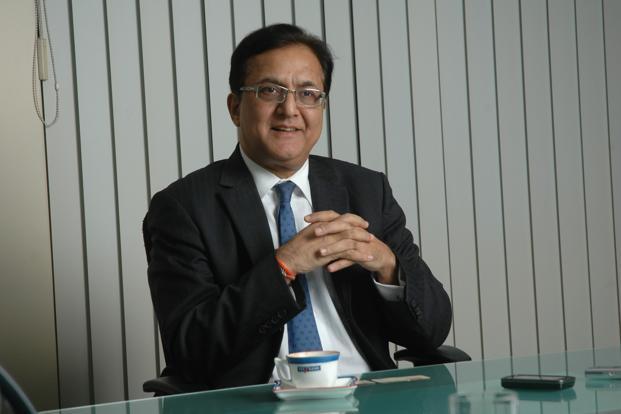 Yes Bank also received Renaissance Award for 2014
The summit was a matter of double celebration for Yes Bank as it also bagged the SKOCH Renaissance Award 2014 that has been given to the organization for its efforts in nurturing creativity and innovation. Yes Bank was chosen for this award because of its organizational culture that promotes innovation, excellence, and growth. The speakers at the summit heaped praise upon Yes Bank for helping businesses because of its outstanding financial services to them.
Kapoor spelt out the aims of the bank
Speaking on the occasion, Rana Kapoor, who is also the founder of Yes Bank, said, ''It is truly humbling for me to receive the first C Rangarajan Award for Excellence in Banking instituted by SKOCH at the 38th SKOCH Summit on Resurgent India, Competitive India. Today, Yes Bank is in its most stimulating phase, an inflection point in its life cycle. With the imminent improvement in the political and economic environment in the country and the overwhelming & highly successful response to our $500 million QIP- oversubscribed by 5 times and receiving a strong response of over $2.5 billion, which I believe is a testament to the Bank's continued demonstration of robust financial performance across economic cycles. Yes Bank is committed to contributing to Aspiring India's growth, and this reward reinforces our commitment towards augmenting financial services as a key driver of India's economic growth and competitiveness.''
SKOCH is a think-tank serving the interests of the nation
SKOCH was founded in 2008. It is a not for profit organization that serves as a think tank. It is totally autonomous and a policy oriented organization. SKOCH is a foundation that encourages accountability and transparency in administration while at the same time adhering to the norms established by the government. The focus of this foundation remains on giving power to the sections of the society that is underprivileged. Thus it is an organization that makes possible inclusive development of the country and its institutions. SCOCH undertakes projects at grassroots level that are involved with research and analysis to help in policy formulation.
An overview of Yes Bank
Yes Bank is a large bank in private sector that is a result of the commitment and passion of its founder and CEO Rana Kapoor. Kapoor has built this bank along with his management team to give people highest quality banking services that are always customer centric. Yes Bank is committed to helping businesses to grow and expand by providing fast and efficient banking solutions for their operations. Yes Bank is technologically driven private Bank that provides its highly efficient services to retail as well as corporate customers. It has slowly acquired the image of being a bank for the professionals. Yes Bank aims to become the best quality bank of India by the year 2020.
About Sanjay Tandon
Sanjay Tandon is a graduate engineer from IIT Varanasi. He has been writing as a freelancer for many years. He loves to write on various niches. He is passionate about politics and economy and spends his free time watching news channels. He is also an expert on relationships.