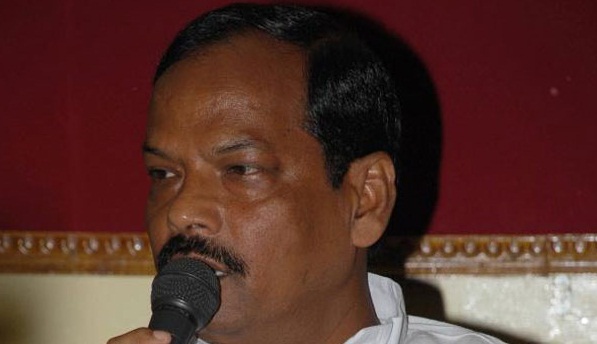 Raghubar Das, MLA from Jamshedpur (E) constituency, was unanimously elected the leader of the BJP legislative party in a meeting of the newly elected MLAs in Ranchi, the capital of Jharkhand. This means that he will become the first non tribal Chief Minister of a state that boasts of a majority tribal population.  Union Health Minister, who was appointed an observer for Jharkhand to help in the election of the new leader, announced that Raghubar Das would be the next CM of the state. J P Nadda said, "I congratulate him and expect that the BJP alliance will now provide good governance in the state. He will fulfill the Prime Minister's mantra Sabka Saath Sabka Vikas."
Raghubar Das has worked as a laborer in Tata Steels
After his election as the leader of the BJP legislative party, an elated Raghubar Das said, ''I have no words to thank BJP which has made a laborer CM of the state.'' He worked as a laborer in Tata Steels for several years and this is where he started his political career as a leader of the workers. Raghubar Das has a very clean image and he has won all elections since 1995. This time, he defeated Anand Behari Dubey of Congress by a margin of more than 70000 votes.
Loss of Arjun Munda in these elections cleared the way for him
Raghubar Das is also a National Vice President of BJP. Though he was not the front runner for the post of CM, the loss of Arjun Munda, the leading tribal leader of the party, in recent elections from Kharsawan constituency automatically thrust Das ahead of others. 59 year old Raghubar Das is regarded by everyone in the party as a soft spoken man who believes in taking everyone along with him.
Nearly 25% of the population of Jharkhand is tribal. Since its formation in 2000, this state has seen 5 Chef Ministers, and all of them have been tribals.  They have been Babulal Marandi, Arjun Munda, Shibu Soren, Mdhu Koda, and Hemant Soren. BJP has won 37 seats on its own in the 81 member Jharkhand assembly while it also has the support of 5 MLAs of AJSU, taking the tally of the coalition up to 42.
Promises a corruption free government
Soon after being elected as the leader of the BJP legislative party, a happy and excited Raghubar Das said that his first priority as the new CM of Jharkhand would be to give a corruption free and transparent government to the people of the state. "Our government will work for the upliftment of downtrodden and wholesome development of the state," said Raghubar Das.
Munda still remains the most popular BJP leader in Jharkhand and the party may try to placate him by giving him a Rajya Sabha seat or by giving him a post in the central organization.
About Sanjay Tandon
Sanjay Tandon is a graduate engineer from IIT Varanasi. He has been writing as a freelancer for many years. He loves to write on various niches. He is passionate about politics and economy and spends his free time watching news channels. He is also an expert on relationships.