Twitter Hack Attack – Quarter Million Accounts Affected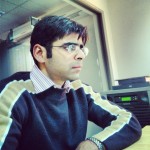 It wasn't just one hack attempt. Over the last week, Twitter has been reportedly hijacked, with more than a quarter of a million user account data at stake. According to the officials, the attackers "successfully absconded" with some of the user information already.
On the up side, Twitter reset user account passwords and sent notifications concerning recent changes made at the back end. If your Twitter account was hacked or if someone attempted to hack it, you'd have received a notification through a Tweet, or an email, by now.
In its official blog post, Twitter writes:
This week, we detected unusual access patterns that led to us identifying unauthorized access attempts to Twitter user data. We discovered one live attack and were able to shut it down in process moments later. However, our investigation has thus far indicated that the attackers may have had access to limited user information — usernames, e-mail addresses, session tokens, and encrypted/salted versions of passwords — for approximately 250,000 users.
As a precautionary security measure, we have reset passwords and revoked session tokens for these accounts. If your account was one of them, you will have recently received (or will shortly) an e-mail from us at the address associated with your Twitter account notifying you that you will need to create a new password. Your old password will not work when you try to log in to Twitter.
According to raw data gathered so far, a huge percentage of these hack attempts relates to accounts that were created back in 2006. The data was compiled after the earliest owners of those Twitter accounts showed up with concerns regarding their privacy on the micro blogging network. The hackers did not follow any specific network, or targeted political dissidents in particular.
CNET's Daniel Terdiman posted a screenshot with Twitter notification concerning the recent security incident.
Twitter respondents are saying that a very small percentage of users were affected by these attacks. They said that a lot of this could have been avoided if people practiced good password changing hygiene. Yeah, that's right. Blame your lack of security on users because it makes it so easy for you to get away.
Good job, Twitter. Keep it up.
This entry was posted on Tuesday, February 5th, 2013 at 7:01 AM and is filed under National News, Tech Norms. You can follow any responses to this entry through the RSS 2.0 feed.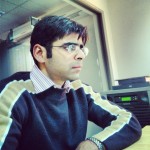 About

Ahmed Malik

Ahmed Malik is here for two reasons. A: To tell the world that he's not related in any way to 'Ahmed the Dead Terrorist', and B: he wants to make extra dough. The guy has been writing his first and only novel for quite some time. .He lives on the south side of Chicago with no pets; a decision made after finding dust trails from past relationships.
have you missed reading this?
Unboxing Sonos Play 5 Wireless Audio System and Zone Bridge