Obama Vs. Facebook | Privacy Concerns Worry the President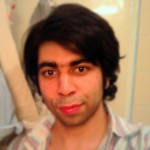 You know, it is never a good time when the President is super concerned about the biggest social media website's privacy policies. Why would that be the case? It happens so that Obama is worried about Facebook privacy because he thinks that it is not a safe place for his 14 year old daughter, Malia, to be online.
During an interview with MTV last Friday, the President poured some hints, which elaborated the fact that apart from his daughter, Malia, Facebook is not a perfect haven for minors – Not a good platform for kids to hang out, to find love, or to chit chat with strangers.
Among several factors, such as drive outs, dating and social media networking, the President represented the latter as a threat to Malia's privacy. Obama said, "I'd worry about Facebook at the moment. I know the folks at Facebook. Obviously they have revolutionized the social network. However, Malia is well known and I am very keen on protecting her online privacy."
Moving on, Malia does not have her own Facebook fan page or such thing. This alludes to the fact that her online privacy is not going to be compromised. The President's wife said last year that even if her husband was not a president or a famous person, she'd still be concerned about her kids hanging out in Facebook's "weird" corridors.
All of these concerns from the President and many other people highlight the fact that Facebook, alongside many other social media websites, comes with a lot of risks. Chatty minors, who usually like to befriend others at a moment's whim, don't generally pay attention to who might be sitting at the other end of the computer.
On the subject of dating, Obama said that it is fine with him as long as his daughters are being protected by Secret Services. Of course, any guy seeing a bunch of gun 'n earphone slinging bodyguards, will tend to behave a bit more than usual. The President is hopeful that boys who respect her daughters' worth and family values will date Malia and her sister. 
This entry was posted on Wednesday, October 31st, 2012 at 11:19 AM and is filed under Latest News, National News. You can follow any responses to this entry through the RSS 2.0 feed.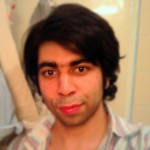 About

Casey Nolan

Writer, tech buff, ranter, artist, mankind's last hope! Known by many titular titles; 'The National' editor is rumored to be the jack of all trades. In his spare time, he loves to take long walks, indulge in excruciating workouts at gym, and help his fellow community members around.
have you missed reading this?
Unboxing Sonos Play 5 Wireless Audio System and Zone Bridge