EA Games Loses Thousands of Dollars over Coupon SNAFU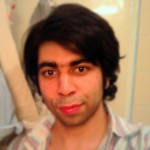 EA Games has lost a whole lot of money after one of its coupon campaigns went way out of control. The game development platform recently issued a coupon which wasn't properly planned out – hence causing thousands of gamers and pirates at Reddit get away with a free downloading frenzy.
How did this happen? Well, you know how coupons and discount codes work, don't you? The issuer releases a coupon and the buyer buys something against it – while either paying half the price or not paying anything at all.
It just happens that EA recently released a coupon worth of $20 to people who took a special survey for the company. This coupon was supposed to expire on October 21, 2012 but somehow things didn't go as they were planned out. Last weekend when Electronic Arts released this coupon, a downloading spree was initiated throughout the U.S. and Canada.
The $20 software coupon code for EA games made its way to Reddit. Probably, someone believing in the age old 'Sharing is Caring' spirit, shared it at Reddit. That's how people started downloading all kinds of games that were underneath the $20 price tag.
What made this issue more beneficial to freeloaders was the fact that the same coupon could be used a number of times by the same user. Therefore, hundreds of copies of Mass Effect 1, Dragon Age 2, World in Flames and FIFA Soccer 2012 were forcefully downloaded.
Other than the previously stated titles, more than 40 other games were also downloaded. Anything by EA, which was below $20, was downloaded for hours. The company has not responded to any queries concerning the financial damage that this SNAFU caused. On top of this, legit users who actually completed the survey form, had to part ways with their coupons because EA had it expire within a matter of few hours.
Editor Note: (On the Subject of "Forcibly Downloaded" Phrase) 
Dear Readers. we are human beings too. Sometimes we make mistakes that are not based on our intention. Now i believe that you didn't like the "Forcibly Downloaded" phrase. I apologize for the inconvenience and the blow it might have dealt to your awesome English speaking and writing skills. Can you find it in your heart to forgive me and the entire team behind this project?
This entry was posted on Wednesday, October 17th, 2012 at 2:52 AM and is filed under Gaming, Latest News. You can follow any responses to this entry through the RSS 2.0 feed.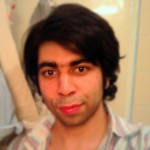 About

Casey Nolan

Writer, tech buff, ranter, artist, mankind's last hope! Known by many titular titles; 'The National' editor is rumored to be the jack of all trades. In his spare time, he loves to take long walks, indulge in excruciating workouts at gym, and help his fellow community members around.
have you missed reading this?
Samsung UN65ES8000 65-Inch TV Unboxing