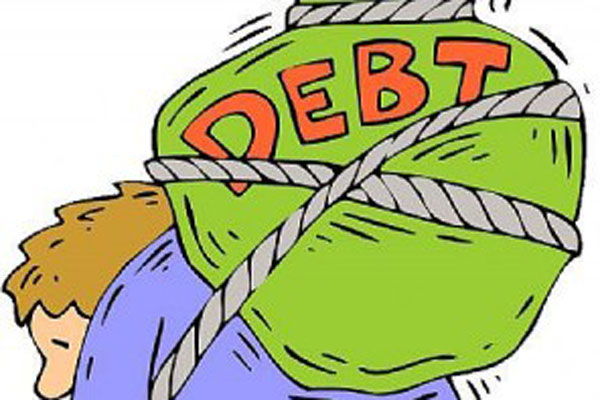 According to the Department of Economic Affairs of the Ministry of Finance, India owes an external debt of $445.9 billion as in September end this year. This reflects an increase of $13.7 billion from the total external debt in March end. Thus total external debt of India has registered an increase of 3.1% in a period of 6 months. These figures were revealed in a statement released by the Finance Ministry today.
Short term debts have gone down while long term debts have increased
The increase in external debt in the last 6 months is not only because of commercial borrowings of the government of India but also because of funds obtained from non resident Indians. Of the total external debt, short term loans accounted for nearly 18.9% or $86.4 billion. There is a decline in short term debt by nearly 3.2% in total external debt. On the other hand, long term debts stood at $369.5 billion by the end of September 2014 which is an increase of 4.7% from the levels of March 2014.
Commercial borrowings top the list
If one takes a look at the components of this external debt, he finds that commercial borrowings account for nearly 35% of this debt. Deposits made by NRIs account for 23.8% of the debt followed by multilateral debts that account for 11.7% of the total external debt. Sovereign debt, which was $81.5 billion by March end, jumped to $88.4 billion by September end. Thus government debt that was 18.4% of the total external debt in March rose to 19.4% in September end.
Most of the external debt is held in US dollars
Most of the external debt carried by India was in US dollars. This share (60.1%) was highest in total external debt with Indian Rupee coming next at 24.2%. It may seem surprising but Indian government carries a lot of debt in Rupees courtesy non resident Indians. SDR or special drawing rights accoutered for 6.5% of the total external debt while Japanese Yen and Euro came next as far as share in total external debt was concerned. Of the total amount of external debt, concessional debt accounted for around 9.8% as in September end. These debts accounted for 10.2% of total external debt in March end.
Foreign exchange reserves remain at the same level
Foreign exchange reserves of India provide a cushion against total external debt of the country. There was not much of a difference on this front as foreign exchange reserves of the country were 68.9% of the total external debt in September end as compared to 6.8% as in March end. The ratio of short term debt and foreign exchange reserve that stood at 29.3% in arch end dipped slightly in September end as it stood at 27.5% in September end.
For all those interested in reading the entire report on external debt in September end 2014, the quarterly report is available at the official website of the Finance Ministry that is www.finmin.nic.in
About Sanjay Tandon
Sanjay Tandon is a graduate engineer from IIT Varanasi. He has been writing as a freelancer for many years. He loves to write on various niches. He is passionate about politics and economy and spends his free time watching news channels. He is also an expert on relationships.